People say giving birth to a child is a simple matter. However, if some become parents quickly and naturally (often even beyond their will), others fall into despair from countless unsuccessful attempts to become pregnant. In this article, we will share a story of two people who tried all possible assisted reproduction techniques for 10 years and got pregnant after failed IVF.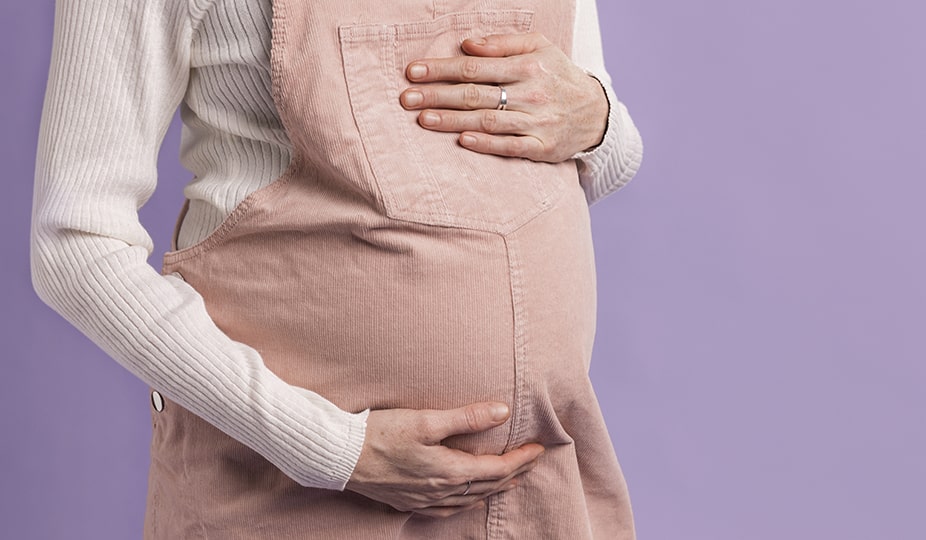 According to statistics, every fifth married couple is infertile. Quite often, people think that women are responsible for the absence of children in the family. Twenty years ago, statistics supported this point of view due to the lack of modern medical diagnostics. Female infertility was a reason for 25-30 percent of unsuccessful attempts to become parents; male infertility was a dominant reason for 10-12 percent. In other cases, doctors diagnosed unexplained infertility. However, the situation has changed. The reason for infertility in married couples today is both female (40-45 percent) and male (45-50 percent). Only 10% of infertility cases stay unexplained.
Amy and Phillip Hawley have been struggling to get the chance to have children for ten years. The victory was on their side, and now they are the parents of two twin girls. We talked with the couple to find out how they managed to get pregnant after failed IVF.
Pregnant after Failed IVF – Meet Amy and Phillip Hawley!
Amy: Since 2006, my husband and I tried to conceive a child. During the year, nothing happened, and then we decided to see a doctor, and here is where it all started. It turned out that Phillip has low sperm motility. The doctors said that it was necessary to do IUI and proceed with IVF if it fails. At that time, it seemed to be an easy process. Therefore, I was almost 100% sure that I would get pregnant after the first attempt. We chose the clinic with an average cost for IUI in Dedham. Well, it wasn't that easy; the first two IUI attempts failed, and at that point, we started to worry.
Sudden Obstacle
Phillip: Shortly after that, we`ve decided to go to the countryside on the weekend. We needed to clear our heads, and BBQ with fresh air seemed to be the best fit. Indeed, the first night overwhelmed Amy with severe pain in the lower abdomen. Two hours of an endurance race, we are in the nearest hospital, and the doctor tells me that she suffers from appendicitis and needs urgent surgery. Then we had sleepless nights, tons of antibiotics, resuscitation, and the struggle for life. As a bottom line, they said that we should not try to become parents within the next two years, and even after that, she would have issues with natural conception and pregnancy.
Amy: One cannot even imagine what kind of pain I felt. I was broken physically, mentally, and emotionally. Gosh, I am almost thirty, we didn't have that much time, and now we have to wait until full recovery and hope for the best.
Phillip: But we still had each other. We just needed to postpone the plan a little bit.
First Attempt and Failed IVF
Amy: Right, honey, me, you, and hope. Two years later, in 2009, we returned to the plan and started preparing for our first IVF. We knew that it would require a lot of costs to cover the IVF procedure itself, a lot of restrictions before the process, hormonal therapy.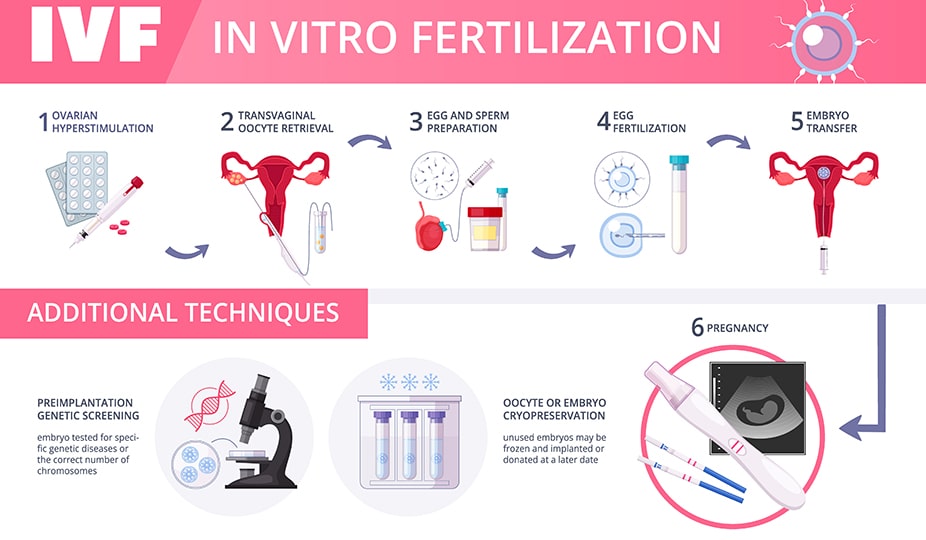 Phillip: Of course, quite a little depended on me – 10 minutes in a private room for semen collection, and I am free. However, Amy had to go through all possible tests, procedures, and operations. Besides, the course of hormones is rather complicated, from a psychological point of view. Her mood often changed. It is good that the doctors immediately warned me about this, and it was easier for us to cope with it, although once we did seriously quarrel over a chocolate bar 🙂
Amy: Yeah, he gave me sweets and tried to eat them himself, don't hide behind hormones! At that time, we did not delve into the details, such as the clinic comparison. We`ve grabbed the money and decided to go to Boston, counting on a higher level of medical equipment and better doctors. After lengthy preparations, we hoped for success, but analysis showed the opposite. They managed to plant only one embryo; it was not enough to proceed with the transfer.
Brainstorming, Planning and Second IVF Program
Phillip: After the first attempt, we began to study the process in more detail. I read a lot of real stories. I saw how few people get pregnant after the first attempt. More than that, we realized that we should not blindly believe all doctors' prescriptions. I tried to find answers to my questions, and watch a lot of video lectures on this topic.
We met different people, scientists, doctors, and fertility experts, who worked in the field of reproductive medicine for more than ten years. Alex Sunshine was one of them, and we learned a lot thanks to him. For instance, now I know that all reproductive clinics generally have the same equipment and protocols due to their license. Therefore, there was no need to choose a more expensive clinic in the hope of a better result.
Amy: Having examined all nearby clinics and doctors, we decided to make the next attempt, which also failed. But at that time we were wiser. The preparation was much easier compared to the first attempt. Our doctor had the opportunity to see what was wrong during the first IVF round and offer an alternative. But this was also not a carefree time for us. Hormones, constant tests, mood swings, and even a ban on sexual intimacy played their role. It is tough for a couple. However, the retrieval resulted in 12 eggs, as if I were completely healthy. They were fertilized, and the embryos, according to the doctors, were better in quality. We even decided to freeze some of them.
By the way, here, I want to advise all women reading this story. It doesn't matter how old you are; it doesn't matter if you are ready to become a mother or not – freeze your eggs just in case. Clinics can store them for a very long time. So if something happens to your fertility, you don't ovulate due to menopause or other issues, you will always have a backup plan.
Phillip: We had never heard of embryo freezing before. Eggs or sperm is a common thing, but how can you freeze an embryo? Isn't it too cold for a baby (laughs)? In general, as we have already said, the second attempt was also unsuccessful. After fertilization, the embryos did not continue their development. Even though we were more experienced, we prepared and understood that this might not work, pain, apathy, and hopelessness were piled with renewed vigor. Amy and I always support each other, and when one of us is ill, the other always tries to cheer up. This time I burst into tears. I was very disappointed. We hoped so much.
We made a one year stop to regain our strength, and collect money for the next attempt to get pregnant after failed IVF.
Failed FET and Donor Eggs IVF Success
Amy: The fact that I can't do it with my eggs became apparent during the third IVF attempt. We used three frozen embryos from the previous program, and none of them resulted in a pregnancy.
Phillip: We decided to go for the fourth attempt with donor eggs.
Amy: Mentally, I was utterly unprepared for this. I was tormented by guilt and fear because we didn't know what genetics the child would get. 
Phillip: We discussed adoption and. But we wanted the baby so bad that we fell asleep and woke up thinking about it.
Amy: As a result, we`ve chosen an egg donor from the database. We didn't have that much money and decided to travel and make IVF in Cambodia. Not surprisingly, it was much cheaper than the same program in Boston, even with the donor payment.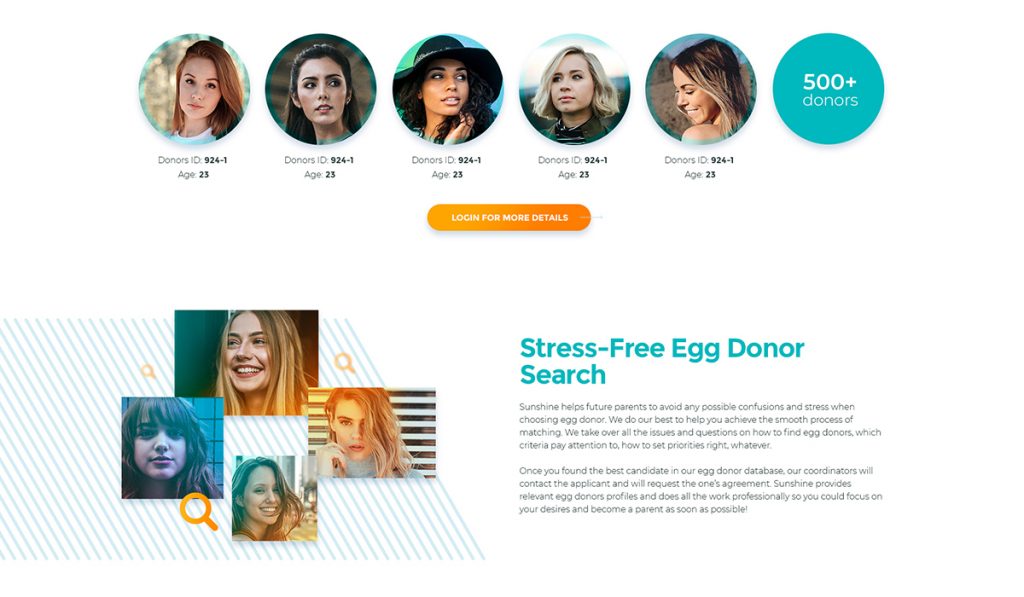 Alex helped us collect the documents, find the best candidate and clinic in Phnom Penh. He believed in us until the very end, and our success was his priority. I think this is generally an essential quality of a qualified specialist.
Finally Pregnant after Failed IVF
Amy: The fourth attempt was doubly successful. Typically, with IVF, you know the result after a blood test at the clinic, but I started to feel sick several days after the embryo transfer. Phillip said that it couldn't be that fast due to the pregnancy. However, my friend advised me not to wait for the analysis, go, and buy a regular test. On the 7th day, the test showed bright 2 stripes. I went to the doctor, and the blood test showed an overwhelming level of 'pregnancy' hormones. There was no doubt – I was pregnant after failed IVF and ten years of tries! A little later, on an ultrasound scan, we saw that there were two kids!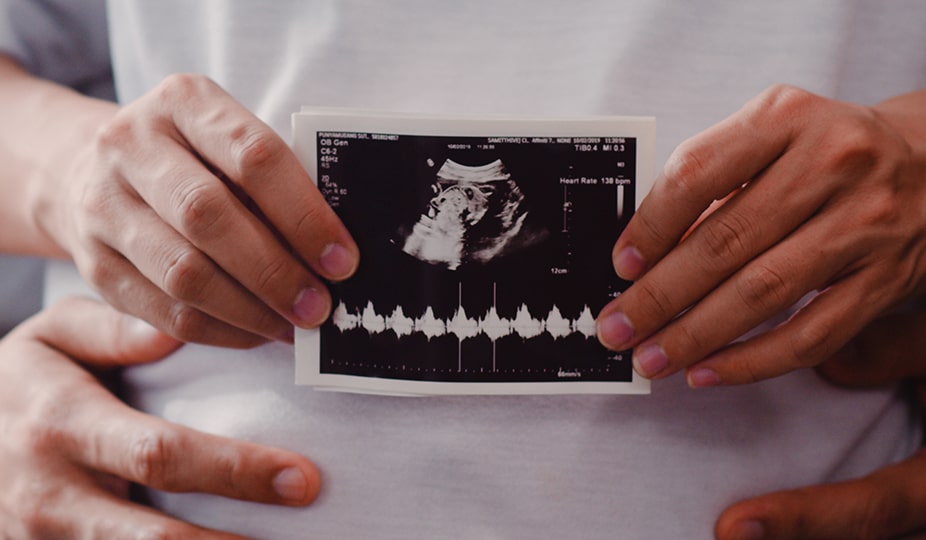 Phillip: When we left the clinic, my only thought was to save and protect Amy so that she would not fall or hit. She was carrying the most precious thing we have.
Amy: Then there was a pregnancy and 30 lb extra weight. It was essential to choose between natural birth and C–section. We decided not to risk and insisted on Caesarean.
Phillip: Now, we both understand how important it was – not to give up. The main conclusion that we made is that science and medicine work! It is proved by our babies Rebecca and Lily.
We are endlessly grateful to Sunshine IVF Agency, our reproductologist, gynecologist, and everyone who supported us in this difficult struggle with nature.
IVF Failure Is Not the End of the Story
We are deeply grateful to Amy and Phillip for telling their story and allowing us to share it with the public. It shows how strong and persistent a couple that wants a baby can be. They are finally pregnant after failed IVF! We wish good health to their baby girls and feel happy that we were a part of their success.
If you have a similar story or want to ask a question – don't hesitate to contact us via email or phone call. As a cherry on top, here are several helpful tips for all readers who plan or try to get pregnant.
Why Can't We Get Pregnant?
Technologies are fast progressing, medicine becomes more innovative, and couples cannot cope with a painful diagnosis of infertility. Why does it happen? Or aren't the doctors to blame?
Modern couples under thirty often do not think about children. And thereby miss the best female age for childbirth – from 18 to 25-27 years. In terms of gaining a career, buying a house, conquering Everest, thirty years may turn out to be the new twenty, and forty – the new thirty. However, the oocytes do not know it. They do not live according to this schedule; they have their biological clock.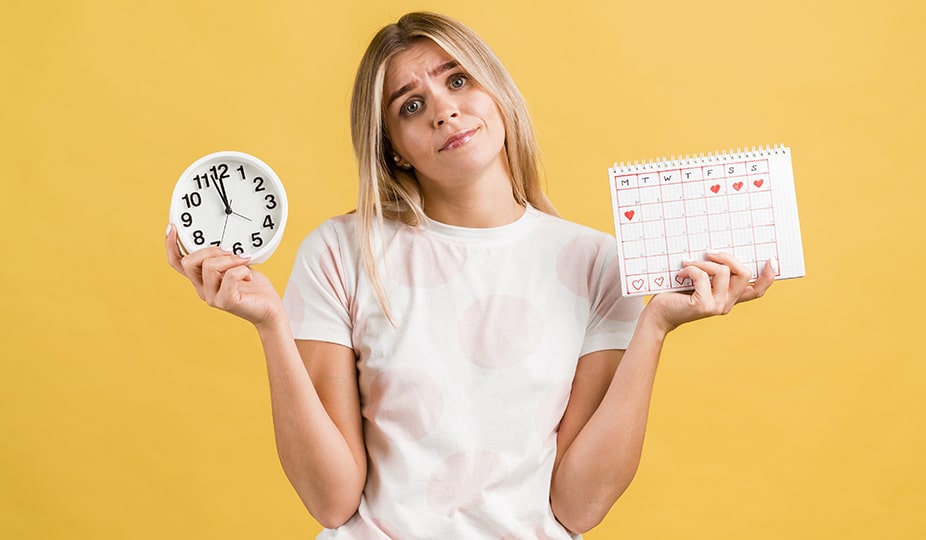 Consequently, the number of infertile women is growing, not only due to environmental and health problems. The fact is that most women are planning late pregnancy, and when the time comes, they cannot get pregnant naturally. Meanwhile, now the shutdown of a woman's reproductive function begins before the age of 30. So, for absolutely healthy 27-29-year-old women, the probability of conceiving a child per cycle is 20-25 percent less than from 19 to 26 y.o. And for 35-39- year-old women, the chance of getting pregnant drops as much as 70 percent!
Therefore, one has to set the record straight: choose a career and personal life, or children. Of course, this does not mean that it is impossible to become a mother after thirty-five. However, this may be one of the reasons why you cannot do it as quickly and efficiently as you would like.
When Is the Time to Rush?
Is it possible to know in advance how risky it is to delay pregnancy? The 'Sex and the City' stars called their critical age with an accuracy of almost a month. Indeed, modern women have the opportunity to check how likely they are to have problems with conception and how long they can delay motherhood.
There is such a thing as an ovarian reserve. It is the stock of follicles in the ovary that can develop and make ovulation possible. If the ovarian reserve is low, an examination and treatment of infertility may be pointless. Alas, it is impossible to increase it. Therefore, it is better not to postpone and immediately consult a reproductologist since the chances of pregnancy are decreasing every year.
In some cases, patients should better tune in to IVF immediately. It is possible to determine the ovarian reserve by testing the AMH (Anti-Müllerian hormone). It shows how many follicles remain in the woman's ovaries. Usually, AMH should be above one ng/ml. For women with a meager rate, delaying childbirth for later is fraught with full infertility.