Home | Surrogacy
Find a Surrogate Mother – International Services, Laws & Prices
Finding a surrogate mother is a very crucial moment for a family. The health of an unborn child will completely depend on how you choose a surrogate mother. The search can take a long time and responsibility because she will carry your long-awaited baby for nine months. On this page, we will help you to meet real women ready to become a surrogate. They all have perfect health, their own kids, and can travel to help you become a happy parent.
Who is a Surrogate Mother?
A surrogate mother is a woman who agrees to carry and give birth to a child for a couple who has been declared infertile. This process can be free or paid (commercial surrogacy), traditional (surrogate mother also donates her oocytes), and gestational (she has no biological connection to a baby). The amount of pay is negotiated individually.
Surrogate Mother Requirements
According to the law, a surrogate mother must meet the following requirements. Compliance with all these requirements will reduce the risks and minimize possible complications during IVF and later during pregnancy.
She should be between the ages of 22 and 38 and have at least one healthy child of her own.
A surrogate mother must be completely healthy, physically and mentally, confirmed by the results of professional examinations.
In the field of reproductive health, a surrogate mother should not have previous miscarriages, premature births, cesarean section, the experience of using an intrauterine device.
At least 12 months should have passed since the last birth.
She should not have bad habits such as smoking, drugs, and alcohol. Women with such bad habits are not allowed to become surrogate mothers.
Healthy physique (excess weight is undesirable). During the surrogacy program, a surrogate mother takes hormonal drugs, leading to a slight increase in weight.
| Regulation extent and ways according to IFFS Surveillance 07 | Allowed | Not Allowed | Not mentioned in law or non-regulated |
| --- | --- | --- | --- |
| State reproductive legislation | United Kingdom, Greece, Israel, Canada, Netherlands, New Zealand, Russia, in Hungary and Hong Kong it is allowed but not applied | Austria, Vietnam, Germany, Denmark, Spain, Italy, Latvia, Norway, Slovenia, Taiwan, Tunisia, Turkey, France, Switzerland, Sweden | Belgium, Bulgaria, Korea, Czech Republic, there are no statistics related to Saudi Arabia |
| Industry regulation | Australia, Brazil, India, USA, Thailand, South Africa | Argentina, Egypt, Singapore, Croatia, Philippines, Japan, not applicable in Morocco | Ireland, Mexico, Chile, there are no available statistics for China and Lithuania |
| No special regulation | Colombia, Peru, Romania, Ecuador, Finland | Venezuela, Jordan, Malaysia, Portugal, Uruguay | |
Not all countries officially allow surrogacy; some countries allow only gestational non-commercial surrogacy, some prohibit all surrogacy types, others do not have special laws that regulate surrogacy. We have created a table to show what countries allow gestational surrogacy according to IFFS Surveillance 07.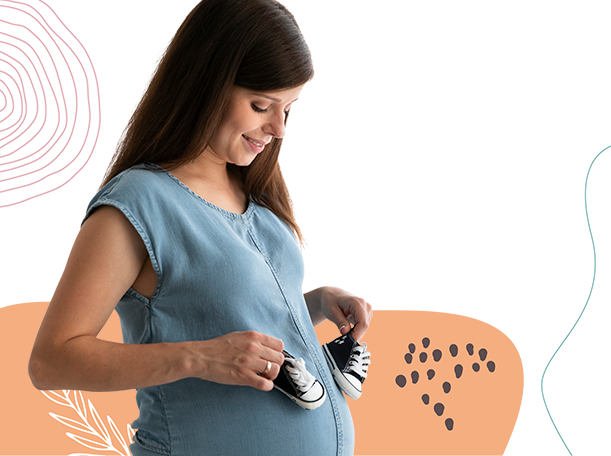 Why You Should Find a Surrogate Mother at Sunshine
If you need a surrogate mother, don't hesitate to get in touch with our consultants. Cooperating with Sunshine, you get many advantages. You can choose a guarantee package or non-guarantee package for the surrogacy contract with the following features.
You get full professional support for the procedure from the doctors of the chosen clinic with extensive experience in reproductive technologies.
You can choose a woman from our extensive database of surrogate mothers, where all candidates for such a responsible position have already passed a medical examination and an interview with a psychologist.
You receive full legal support of the procedure until the receipt of the birth certificate, where you will be indicated as the child's parents.
You can decide which contract is optimal for you regarding cost and other parameters and get consultancy from our legal experts.
Your manager is 24/7 online and helps you with any question during pregnancy and after the baby's birth.
Sunshine fulfills the contract from signing until getting the passport and going back home with your baby.
Surrogate Program Step by Step

Embryo creation
We can use both sperm and eggs from the intended parents or use a sperm donor or an egg donor to create the embryos. We do the PGS – preimplantation genetic screening to make sure you have good embryos for the transfer and the highest success chances.

Embryo transfer
We start choosing the surrogate mother, schedule a meeting with the future parents and prepare her for the transfer. After the transfer, a surrogate mother does the hCG test at the clinic. If the hormone level is above 100 – our congratulations, your surrogate mother is pregnant!

Pregnancy and Birth
After that and during the next 40 weeks we are monitoring both mother and baby, prepare her for childbirth, arrange all necessary screenings, ultrasound scans, and appointments at the clinic.
Surrogacy Services Price and Surrogate Mother Pay
The surrogacy costs and the surrogate mother's pay are determined individually and are prescribed in the contract between the surrogate mother and biological parents. The price of services includes medical and legal support of the IVF and surrogacy program, expenses of a surrogate mother during the pregnancy, her final compensation.
| Surrogacy services | Average price |
| --- | --- |
| Surrogacy contract (with ready embryos) | $44900 |
| Surrogacy contract with IVF and egg donor from Sunshine | $52900 |
| Surrogacy contract with IVF and VIP egg donor from Sunshine | $54900 |
| Guaranteed surrogacy contract | $62900 |
If you would like to receive a custom quote for a surrogacy program, please get in touch with us and get a free consultancy. By contacting our match experts, you can count on an individual and, at the same time, comprehensive approach to your program.
Where to Find a Surrogate Mother?
Future parents who need to find a surrogate mother have several possible options. The first thing that comes to mind when you want to find a surrogate mother is to use the help of your friends or relatives. It is a perfect but not the most common option. The fact is that a woman suitable for the surrogate program must meet a whole list of medical requirements.
There is another option – this is a search for a surrogate mother on the Internet. It would seem that it could be easier, Google it and find a list of names of surrogate mothers who offer their services at a lower price than a surrogacy agency or clinic. Finding a surrogate mother on the Internet is simple and seemingly cheap. However, you should not ignore other costs that you will inevitably face. Namely: payment for the travel, sometimes for the move of the candidate, her accommodation and full examination. If the first woman you find does not fit for health reasons and does not pass an interview with a psychologist, you will also have to pay similar costs for the second, third, and so on.
Next, it will be necessary to draw up and sign a legally competent agreement, which will spell out the rights and obligations of the parties. The costs of a lawyer service will again fall on the future parents. You need to know that in addition to finding a good IVF clinic and a maternity hospital, you will have to constantly resolve all legal issues, monitor the well-being of the surrogate mother, and timely take the drugs prescribed by the attending physician. Here we must not forget that the entire process from start to finish takes about one year.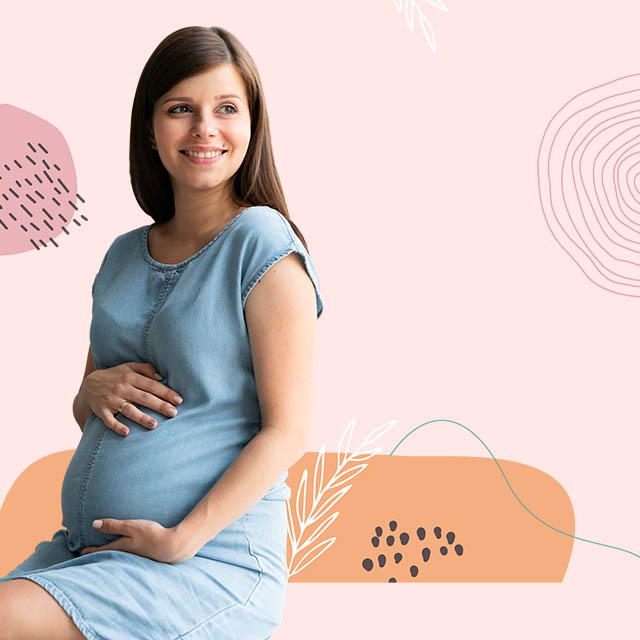 How to Find a Surrogate Mother – Questions and Answers
Look through the most frequently asked questions about surrogate mothers. Find the answers or drop us a line if you would like to know more.
How to find a surrogate mother?
It's a very complex process. We have to consider many things such as physical and mental health, family background. So before accepting a surrogate mother we do many different tests and suggest you the best match.
How does a surrogate mother get pregnant?
The pregnancy starts with a procedure called Frozen Embryo Transfer or FET. FET is performed at a clinic on the 18-20th day of the surrogate mother's cycle. The whole process takes 1 hour.
How much does a surrogate mother make?
All payments to a surrogate mother are around 50% of the overall surrogacy contract. It's her compensation, monthly fee, apartment rental, and other necessary expenses during the pregnancy.
How old do you have to be a surrogate mother?
We accept surrogates from 22 to 38 as long as they are physically and mentally healthy and have at least one healthy kid.
Where to find a surrogate mother?
You can ask your relatives and friends, or look through online sources. However, it can be unsafe. That`s why we recommend you to use the services of trusted agencies and are ready to help you find a perfect match. Feel free to contact us and get a free consultancy from Sunshine experts.
What is the purpose of a surrogate mother?
The main purpose and role of a surrogate are to give birth to a baby of the intended parents, who can`t do that for medical reasons. There are two main reasons why women decide to become surrogate mothers.
1. They want to help other people to become parents.
2. To earn good compensation to buy a house/apartment for their own kids.
Send Your Request
20+ surrogate mothers, 500+ egg donors ready for the program available donors. Get your quote.