Home | Database
Free Sperm Donor Database – Profiles with Pictures
Since the moment we were founded, our aim has been to help couples who want to have a child but fail to achieve pregnancy because of infertility. Our egg donation program and a sperm donor database is a gleam of hope for those who want to fulfill their dream of having a family despite fertility issues. We find that it is crucial to create optimal conditions for our patients and donors so that we can provide unmatched quality of service. Below you will find more information for potential sperm donors and prospective clients who are looking to acquire sperm anonymously or from a particular donor.
Find a Sperm Donor Who Is the Bast Match for You
We make sure to only accept sperm from qualified donors to achieve great results and a good reputation with our clients. We choose our sperm donors among students of local colleges and universities who are willing to become sperm donors. As a result, our pool of donors consists of young men aged between 18 and 38 who are smart, healthy, and attractive.
Health, the results of the genetic examination of the donor;
Medical history of the donor family;
Own biological kids;
Appearance, e.g., height, weight, hair and eye color, facial features.
Field of activity, career;
Educational background, degrees;
Personality, hobbies, talents, and much more;
Psychological features, temperament, and other peculiarities.
Age and marital status.
We are very committed to the procedure of handpicking the best donor candidates to provide sperm for future intended parents. Once a potential sperm donor has gone through the initial stage of his application, he goes on to be medically tested and screened. The prospective donors are evaluated based on psychological tests to find out more about their personality, tested genetically, and assessed on the subject of fertility. Besides, they undergo a careful physical examination and are screened for multiple diseases and medical conditions. Also, bear in mind that the sperm donor you chose may not be available immediately. Thus, it is a good idea to contact us in advance to reserve and purchase a number of sperm vials from your preferred donor.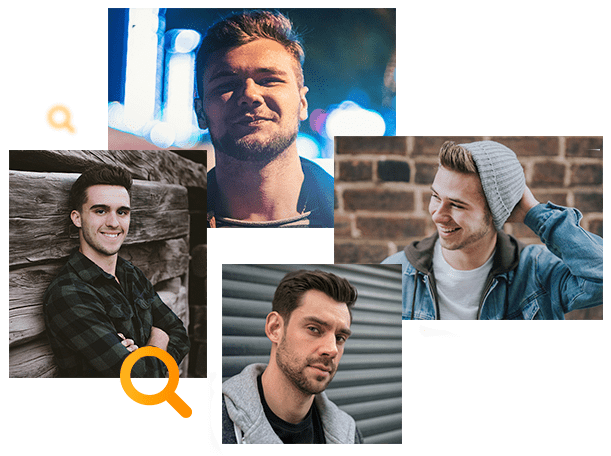 Stress-Free Sperm Donor Search
Sperm donation is a chance for couples with fertility problems, single women, and LGBT couples to become happy parents.
Donor sperm for intrauterine insemination or IVF fertilization is the best solution for the following cases:
severe male infertility,
extremely low sperm motility or absence of spermatozoa;
several unsuccessful ICSI attempts,
risk of genetic pathology transmission to the child;
solution for single women who want to have a baby;
a chance for lesbian couples to complete their family and become parents.
Sperm Donation Process Explained Step-by-Step
A potential sperm donor is a 20-35-year-old man. According to statistics, only 5% of men can donate sperm. To become a sperm donor, a man must be completely healthy and have an excellent sperm quantity and quality and go through several stages.


Spermogram, Testing
In the first stage, it is necessary to make a spermogram, after which the embryologist will perform a semen quality analysis. Moreover, the man must undergo a full medical examination of the body and fit standard requirements: 20-35 y.o., higher or secondary education, physical health, no bad habits, and healthy biological children. A milliliter of sperm must contain at least 90 million spermatozoa, 60% movable, and 20% morphologically normal ones.

Medical Examination
The second stage is a medical examination of health indicators. It implies the STD test, consultation of a therapist, urologist, geneticist, psychiatrist, and narcologist. If, after the investigation, it becomes clear that the candidate is entirely healthy and does not have contraindications, he can become a part of the sperm donor database and participate in the program.

Sperm Donation
Sperm donation program lasts no more than 1.5-2 years. The candidate can donate sperm no more than one time per week (in rare cases – 2 times). It requires a healthy lifestyle and abstinence from sexual life for three days before the donation process. After the surrender procedure, the doctor examines the semen (this will take no more than 10 minutes) and, if the quality meets regulatory standards, the donor receives a monetary reward.
Sperm Donor Program Quality
Sunshine agency offers a wide selection of high-quality sperm from both non-anonymous and anonymous donors. We have helped more than 10 000 families worldwide conceive and give birth to long-awaited children.
Only 5-7% of candidates become sperm donors of the Sunshine agency. All sperm donors undergo rigorous screening and testing. That is why we can guarantee that we sell exclusively high-quality sperm for infertility treatment. Our main task is to provide you and your child with all the necessary assistance. We do our best to ensure you the best success chances.
To minimize the chances of transmitting a genetic disorder through donor sperm, all donors are subject to a specific type of genetic testing known as karyotyping. If we find that the applicant's medical results are acceptable, we add him to our donor database and continue evaluating his health to make sure that he still fits our requirements.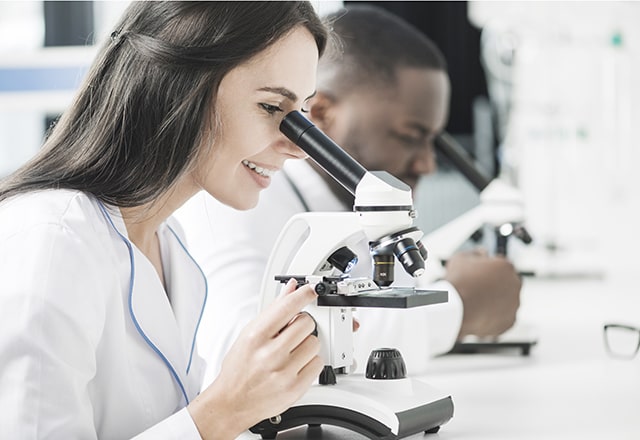 Sperm Donor Database Questions and Answers
Look through the most frequently asked questions about sperm donors. Find the answers or drop us a line if you would like to know more.
Do sperm donors have parental rights?
Born as a result of an IVF or in vitro fertilization program using the donor sperm, the baby will be genetically related to the woman. The donor has no legal parental rights and is not considered a father of the baby.
Do sperm donors get paid?
Yes, all sperm donors who participate in the donation program get monetary compensation for each procedure.
Are sperm donors anonymous?
Yes, a sperm donor does not know any facts about the people who use their sperm for IUI or IVF programs, as well as about the future baby.
Is medical examination for sperm donors free?
Yes, the medical testing and consultancies are free for the donors. If you want to apply for the program, don`t hesitate, it can be a great chance to know more about your reproductive health and detect possible diseases at the early stage.
What is better for IVF fresh or frozen sperm?
Semen freezing is exceptionally convenient. It can significantly improve the efficiency of IVF while simplifying the procedure. For example, a man can send his biological material to the bank for storage and then use it for IVF. According to the researches, frozen sperm is as good for IVF as the fresh one.
Can you deliver the sperm sample to the clinic?
Be it a fresh or frozen sperm sample; we can help you with its delivery. On a required day, we transfer the biomaterial to the clinic and your fertility doctor.
Send Your Request
500+ available donors. Get your quote.