Egg Donation Process Is Effective With Sunshine
The entire egg donation process has several steps that you surely need to know before applying for this service. We will explain the whole process in detail. Basically, egg donation, so-called oocyte donation, is an excellent opportunity to become a parent if your female partner ovaries do not produce own eggs. This may happen because of ovaries dysfunction or premature depletion of their productivity, menopause, multiple unsuccessful attempts to become pregnant with in vitro fertilization, etc. Moreover, the egg donor program comes in handy if there is any risk for the transmission of hereditary diseases.
Egg Donor Program & Egg Donation Process: Everything You Should Know
For instance, the egg donor program is one of the most effective technologies of women's infertility treatment with the help of innovative reproductive medicine methods. In case, a couple cannot conceive a baby in a natural way, because of various circumstances concerning the female partner health, egg donation program can be used to successfully complete the fertilization. Before starting the egg donation process, it is essential to find egg donor that will meet your requirements concerning the age, health, living conditions, height, weight, appearance, personality, whatever.
Well, no doubt that an egg donor is a major factor of the full egg donation process. The thing is that we create a personal profile with a detailed questionnaire for every potential donor. As a rule, after that, the mutual search process takes place, so, we encourage you to choose a perfect donor. When you finished the searching procedure and found your egg donor, we get in touch with a person you've selected, sign a contract, and begin our cooperation.
Egg Donor Screening Essentials
Sunshine stands for quality of the egg donation process provided and so checks the donors for diverse necessary aspects. Before becoming the egg donor who may take part in an egg donor program, potential candidate should go through medical testing that includes:
ECG at rest 12 leads;
HBsAg, Anti-HCV total, Anti HIV, RW tests;
cell blood count, differential and sedimentation rate;
biochemical blood assay for glucose, bilirubin total, creatinine, total protein, urea, alanine aminotransferase, aspartate aminotransferase, C-reactive protein;
hemostasiogramm for APTT, prothrombin, INR, D-dimer, fibrinogen;
standard urine test;
standard cervical smear test, PAP smear, smear for Chlamydia Trachomatis;
chest x-ray;
breast ultrasound;
thyroid ultrasound;
psychotherapist consultation;
narcology expert examination;
general therapist consultation;
DNA blood test HSV I, II by PCR method;
blood test for Anti Rubella IgM IgG;
ureaplasma and mycoplasma tests;
CMV;
tests for Neisseria Gonorrhoeae and karyotype.
The candidate cannot apply for becoming a donor before completing the screening. Making these rules, we ensure that you choose only the best egg donors for future family complement.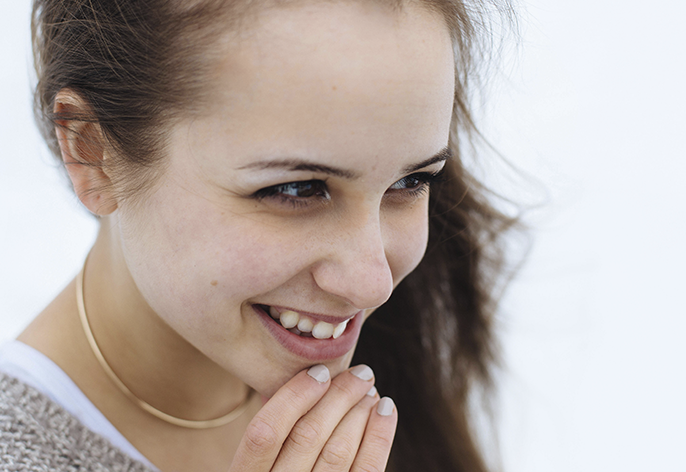 Egg Donors Well-Being
Our high standards for applying donors have helped us create a pool of exceptional participants who can satisfy all of our egg donor recipients when participating in the egg donor program. What is more, we care for our donors, creating optimal conditions for them so that they stay with us and continue providing excellent donor eggs to families who choose to enroll to the egg donation process with Sunshine. It is no wonder then that the smartest, healthiest, and most attractive egg donors tend to work with us on a long-term basis, enjoying access to our top healthcare specialists and support staff.

We make sure that everyone who is involved in our egg donor program stays up-to-date with the most recent and relevant advances in medical science to support our donors and donor egg recipients to the top of their abilities. Due to such policy, our reputation as an egg donation agency is excellent not only with the donor egg recipients but also with the donors themselves. Women who get to work with us know that they can expect to get all the help and support they may need during the egg donation process. This allows us to become long-term partners with the most intelligent and well-rounded egg donors with a grand state of health.
Egg Donor Background And Potential
You may think that it would be helpful to have a broad choice of potential candidates to choose from. For sure, it is convenient to select an egg donor in a small pool of prominent applicants than look for it in a massive database that includes mediocre egg donors. Due to the database that relates to the egg donation process which Sunshine provides, we can find out more about each of them and present our findings to you. Our comprehensive donor profiles focus on their lives, backgrounds, and abilities. We think it is more valuable to our donor egg recipients than only giving them plenty of similar profiles with basic information.
If this seems impossible for you to succeed in the egg donation process, go on and take a look for yourself. Applying for our egg donor program is easy, free, and gives you access to profiles of our egg donors. If you are interested in finding out more about our egg donation program and possibly joining it, make sure to contact our staff for a professional consultation.
Egg Donor Program Quality
The old saying "quality over quantity" is still true in many regards, and it is particularly true for people who are looking for an egg donor. Our egg donation agency works with the best donors only, yet our egg donors are diverse enough. So, we can find a good match for every client. If you decide to become our donor egg recipient, you will get access to our database of top donors who are selected rigorously from hundreds of applications and will enjoy an efficient egg donation process.
The excellent reputation of our egg donor program is based on years of accumulating valuable knowledge, handpicking the best egg donor candidates, and delivering exceptional service to our clients. Our standards are so high that only 5% of all applicants meet them and can take part in the egg donation process. As a result, you will find the best and most reliable egg donors, while the majority of applicants who did not match our basic standard are forced to apply for different egg donation programs.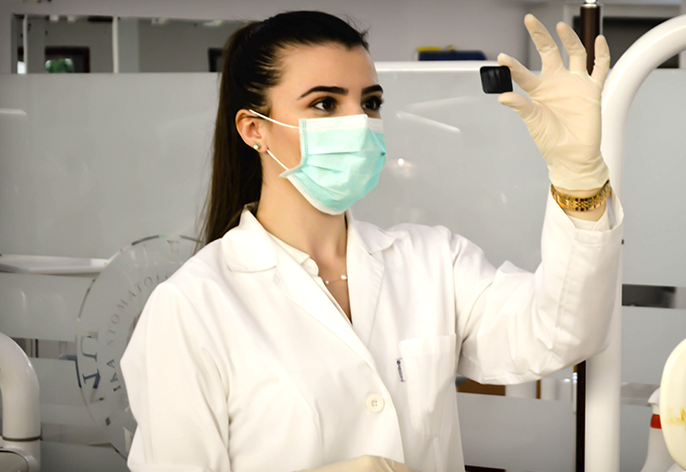 Egg Donation Process Explained Step-By-Step
When it comes to egg donor program, you may want to get to know with all the essentials and stages of the entire egg donation process. We at Sunshine provide you with detailed information about each stage of the procedure that in the end will help you to start parenthood. Notice that the woman in fertile age who has a healthy lifestyle and wants to help others to have a baby is an egg donor. The program provides an efficient way of donor eggs getting and fertilizing them in a lab for further transfer to the recipient's uterus. Meanwhile, the recipient is a woman who is not able to become pregnant naturally regarding the menopause, any hereditary disease, chronic reproductive system dysfunction, etc. However, the recipient is able to carry the baby using the donor egg.

Donor Ovulation Stimulation
First of all, the donor's menstrual cycle synchronization take place. After the successful donor's menstrual cycle sync procedure, the next stage of the egg donation process comes. It allows the donor to take the hormone therapy by means of specific pills and injections which the one takes from 8 to 12 days. Stimulation is a necessary procedure of an egg donor program because it allows specialists to get more eggs. The whole stage of donor ovulation stimulation is under the control of the doctor who monitors the donor health and feeling during the process.

Obtaining Donor Eggs
In fact, there is the best solution to obtain donor eggs carefully when it comes to the egg donation process. Basically, it is ovaries puncture. It is usually provided with general anesthesia and takes around 10 minutes. This is a painless process that is carefully monitored by acknowledged medical staff. After the successful donor eggs obtaining, the one needs to take some rest before receiving the remuneration and going home.

Menstrual Cycle Restoration
After the egg donation process, it is essential to help the participant of the egg donor program to restore and normalize the menstrual cycle fast. Therefore, specialists usually prescribe to the donor taking progesterone or vitamins in order to provide a usual way of the menstrual cycle.
Support Throughout The Whole Egg Donation Program
Egg donorship is a complicated process for all parties involved, and both the family and the egg donor require the help of numerous healthcare professionals to feel safe and convenient along the way. You are going to cooperate with your egg donor, multiple doctors, nurses, attorneys, and possibly other specialists who are there to make egg donorship as reliable and uncomplicated as possible. All that may become overwhelming at some point will be covered by our competent managers who are always ready to guide your relationships with everyone involved in the egg donorship and provide any additional information you may need. Sunshine gladly supports both you and your egg donor during the whole egg donation process.
FAQ
If there is still something unknown for you concerning the most effective genetic screening methods that Sunshine provides, please, take a look at the section of frequently asked questions.
How are the potential egg donors get chosen?
The first stage of our work with potential donors is the initial meeting to inform them about the particularities of the egg donation process, and the levels of responsibility and commitment expected from them. After that, the candidates may choose to apply for our rigorous screening process, but only a few of them will be able to join our egg donor program.
We allow all donor candidates to bring us the results of a recent PAP smear test. We may also require them to bring an additional letter from their gynecologist. If we find the results of these tests acceptable, we perform a background check on the candidate in question. Finally, the potential egg donor has an appointment with a mental health professional who evaluates the candidate's psychological health and well-being. Donors who pass all screening stages can join our egg donor program and are available for further medical screening at a fertility clinic of your choice.
How is the egg donor's data verified?
We usually complete our egg donor profiles with their self-reported information, with the obvious exception of medical tests and examinations. Some information is easy to verify, while other details can be quite difficult to check and prove. Nevertheless, we do our best to verify as much donor details as possible if you feel that it is crucial for a successful match with your chosen donor. We also use a vast array of psychological tests to find out more about the donor's personality, honesty, and level of dedication to the egg donation process.
How can I find out more about your egg donors?

Simplified profiles are available on the website once you have registered or logged in to your account. The registration is free of cost and any other obligations and only requires you to provide some basic information about yourself. Please, contact us in case you need to get the detailed profile of the donor.
Then, viable eggs obtained in a single donor cycle get inseminated, with all embryos created belonging to the donor egg recipient. If there were more embryos created than the number needed for a safe transfer, it is strongly recommended that the remaining embryos get cryopreserved. These cryopreserved embryos can later be applied in next pregnancy attempts irrespective of the success of the fresh embryo transfer completed.
Why using fresh eggs are better than frozen eggs?
We firmly believe that using the services of a live egg donor is the only way to make the most out of the egg donor program for a number of reasons. First of all, all eggs received from a chosen donor will be available for the usage later if you need an additional attempt at pregnancy or if you would like your child to have a genetic sibling. With an egg bank, you need to purchase each donor egg separately, and you likely won't be able to get eggs from the same donor for a sibling several years later. Additionally, fresh eggs have a much better quality than the frozen ones.
In addition, working with live donors usually grants better success chances and opens up a range of additional possibilities, such as getting to personally know your donor or using a customized legal agreement if you have some specific needs or preferences concerning the egg donation process.
Do you work with all families or is these a screening process involved?
While we aim for high ethical standards and best practices, we also find it crucial that anyone can have a family. We are devoted to providing couples who may not be able to have a child with top-quality egg donation process, and we have already helped thousands of people from all over the world realize their biggest dream of becoming parents. We make sure that we treat every future family individually and work out a strategy that works best for them and their egg donor.
That said, we also make sure that our intended parents are fully aware of the challenges of their endeavor. Third-party reproduction may be stressful both for the parents and their chosen egg donor, so we make sure that our qualified psychologists help them deal with their concerns, worries, and fears as early on as possible. In addition, we also conduct a background check on all our potential donor egg recipients to ensure their commitment and eligibility for becoming a family.
Why choose sunshine agency over dozens of others?
Our egg donor agency has already helped numerous couples become a full family, and we intend to keep doing that for others. The egg donor program in Sunshine combines the expertise of qualified healthcare professionals, and so, creates the optimal environment for everyone involved in the egg donation process. We aim to provide every couple with a perfect donor match. Implementing our highly effective screening process has allowed us to gain the trust of many prominent fertility experts. Meanwhile, the personalized approach to every family ensures that we can offer a high success rate of up to 90%.
Many inexperienced egg donor agencies tend to exceed their abilities and promise their clients a match from their database of outsourced egg donors. We avoid this practice and provide a pool of verified donors who only work with us. Thus, our egg donor program creates a great atmosphere for our egg donors and future parents to interact in an effective egg donation process and get the most out of it.
Send Your Request
500+ available donors. Get your quote.